Get your tummy tuck done in Thailand, liposuction in Lima, Botox in Bolivia, breast enhancement in the Bahamas or a facelift in France! Enjoy the sights of a foreign city or relax on the beach after you get the plastic surgery you always wanted. Doesn't that sound exotic and delightful? Well, it is definitely possible and may even offer you a drastically less expensive option compared to undergoing the procedure at home.
Welcome to "plastic surgery abroad" which is included in a category known by a variety of other names, such as "medical tourism", "medical travel", "health tourism" and "global healthcare".
What is "medical tourism?"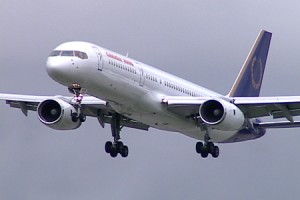 Before you start thinking this is a brand new idea, consider that medical tourism has actually been going on for thousands of years. Ancient Greeks looking for a cure frequently traveled to a place called Epidauria, a territory thought to be a sanctuary of Asclepius, the god of healing, who had a sacred snake and a daughter named Hygieia ("Health"). They spent the night there in a large guesthouse and probably enjoyed the nearby mineral springs. It seems Epidauria was one of the world's very first "health spas"!
Medical tourism today is the practice of travelling away from home, usually to another country, for medical treatment of just about any kind. The treatment can be elective, like cosmetic surgery and dental work, or you can have surgeries such as hip/ knee replacement and open heart surgery, or even alternative therapy such as acupuncture and chiropractic treatment. Asian countries such as India, Malaysia and Thailand are at the forefront of this growing medical tourism trend, but you will find hospitals and clinics in all areas of the world that specialize in certain types of procedures or offer a full menu of treatment.
In past years, we thought about travelling for healthcare only for cheap cosmetic surgery and for procedures that may not be legal in the U.S. (e.g., laetrile treatments in Mexico). But, today, tourists from nearly every country travel around the world seeking major medical procedures that are not only cheaper, but often faster, more convenient, and with equally high or even higher standards of care.
What are the benefits of having my plastic surgery done overseas?
The primary benefit of having plastic surgery overseas is the drastic difference in price. In the case of cosmetic plastic surgery, most of it is not covered by our health insurance, so the cheap prices overseas can be very attractive.
In the United States, it is fairly common knowledge that the healthcare system is a mess. In 2007 (apparently the most recent year with reliable estimates), Americans spent $2.24 TRILLION dollars on health care. We spend more but get less value every day for our healthcare dollars. Nearly 50,000,000 of us have no health insurance and many more millions are under-insured.
Abdominal liposuction in the U.S. can cost in the neighborhood of $7,500 while it can be done for around $3,000 in Colombia or $1,000 in India. Total breast augmentation costs will run between $8,000 and $9,000 in the U.S. but only about $3,000 in Bolivia (implants included). Your facelift in the U.S. will average about $12,000 but the same procedure in Costa Rica will be about $3,500. In fact, experts say, if you're willing to travel internationally, you can expect to save anywhere from 30% to 80% on what your plastic (or other) surgery would cost in the United States. That fact alone is enough reason to seriously consider the idea of medical tourism.
But cost is not the only factor. With over-burdened health care systems in the U.S. and elsewhere, patients may have to spend a considerable amount of time on waiting lists for non-urgent surgeries. For example, in Canada you may have to wait up to 26 weeks for your hip replacement surgery. In the U.K. your surgery may get cancelled and postponed when there are not enough doctors or nurses to sufficiently staff a facility. Waiting times of one year or more are very common in countries with socialized medicine. Instead, you can fly to Malaysia, for example, and have your surgery done almost immediately at a reduced cost.
Why is it cheaper?
In the U.S., there are a lot of insurance and administrative costs for hospitals and physicians that add to the cost of care. Most medical tourism destinations are in "developing" nations where the wages, rent and overhead costs are lower, and the doctors don't have to pay for exorbitant malpractice and liability insurance.
Remember however, that in addition to the cost of your procedure, you will also have to pay for air travel, accommodations and other travel costs. But even after adding in these other costs, you will often be able to have your surgery done for 50% to 80% of what it will cost you at home. And maybe you can enjoy a restful vacation in the process!
Are the doctors well-trained and licensed?
Plastic surgery horror stories can happen at home just as easily as they can 6,000 miles away in a foreign country. Overall, you can be confident of standardized healthcare practices regardless of whether the facility you choose is in the U.S., Bolivia, Hong Kong or Costa Rica. Don't assume that a doctor is not up to par simply because he chooses to practice outside the U.S. They are just as professional as your hometown doctors and, in fact, many have been educated in North American and European universities and perform their procedures in world-class hospitals with cutting-edge technology.
How do I find a good international doctor and facility?
This is a critical area that will require some research and caution on your part. You cannot simply look at the price or at photos of a nice, modern facility to make your decision.
Most worldwide facilities recognize they must assure patients that they meet international safety and patient care standards. Medical tourism is becoming an increasingly important industry in the economies of their countries. Consequently these facilities work hard to provide world-class facilities and top-notch technology. They also seek and maintain accreditation, primarily through the Joint Commission International (JCI; www.jointcommissioninternational.org), established by the World Health Organization. There are other accreditation organizations around the world that are recognized by the International Society for Quality in Health Care (ISQua; www.isqua.org) and a quick internet search will turn them up.
One method for finding a good international doctor to treat you would be to find a fully accredited international hospital that offers the procedure you want. Then choose a physician who is on staff at this hospital. Most accredited hospitals have stringent guidelines for the doctors they permit to practice in their facility, so you can be reasonably certain the doctor is licensed and reputable. You should also ask for the physician's credentials and verify with the issuing body that they are legitimate. You may find many of these international physicians hold board-certification in highly respected American organizations.
Do your due diligence to make sure the facility and doctor you choose are the best for your needs. Ask if they are a center of excellence and how much experience they have in your procedure. Make sure you completely understand what the price quote includes. Find out if they offer services to assist foreign patients, such as an international patient department.
If you want to do the footwork yourself, you can contact the hospital or facility on your own by phone, email or via their website. A website can often provide a wealth of information about the facility, its physicians, and the services it offers. Explain what you are looking for and expect to fill out some type of medical questionnaire. This is also the time to ask for physician recommendations, if necessary. Once you find a facility and doctor you are comfortable with, you should receive a cost estimate. Make sure to read the fine print!
Another alternative is to use the services of a "medical tourism agency" or "medical tourism facilitator" to act as your middleman. This agency or person will help you arrange for your procedure and should handle all of the related details such as passports and visas, booking your travel arrangements, making your hotel reservations, etc. Again, use the internet. But be aware that there are thousands of them and they are not all created equal. It would be worthwhile to check with the Medical Tourism Association (www.medicaltourismassociation.com) for recommendations or referrals. Keep in mind that you may pay a bit more in service charges or a commission fee tacked onto the hospital bill. The medical tourism facilitator does not generally work for free.
What should I do before I leave home?
An important thing to do before you leave home for your medical procedure is to have tests done before you go and provide the results to your overseas doctor. He or she will be able to tell you if you are a good surgical candidate before you go traipsing halfway around the world. Of course, you can wait until you get there but, if you are turned down, you would have wasted all of your travel expenditures. And don't omit critical information. If you get there and they discover that you failed to disclose your high blood pressure for instance, you may be disqualified and have to return home.
Consider travelling with as much of your medical history information and prescription medication details as possible. The overseas doctor does not know you and knows only what information you provided before you made your arrangements. If your procedure will be significant, you can also take copies of your MRIs and CT-scans on CD or DVD.
Find out from your overseas doctor if you will need any type of assistance before or after your surgery. If you do, consider taking a friend or family with you for moral support and to help with your recuperation.
Pre-arrange your accommodations for the periods of time before and after your surgery. Ask the facility for a list of places that would be appropriate for you to stay. Some facilities may agree to make the arrangements for you. Depending on what type of procedure you will be having, you made need handicap-enabled facilities or somewhere you can obtain a special diet. You probably also want accommodations reasonably near the facility in case you have some type of complication and need to get there quickly.
Are there any risks?
There are risks involved with any surgical procedure, no matter where it is performed and substandard treatment can be found everywhere. However, plastic surgery abroad can present some additional challenges:
Licensing and certification standards for physicians can vary widely from one country to another. Be diligent about verifying the information.
The U.S. has some very stringent laws regarding the privacy of patients' medical records. In foreign countries, this many not be the case. Ask what safety procedures are in place to protect your personal medical information.
You may not heal as quickly as your doctor expected. This could cause you additional expense by having to extend your stay and rearrange your travel plans.
Orthopedic procedures may require you to have therapy during rehabilitation. Make sure you ask if the cost is included in your treatment package and how long it will last.
Long-distance travel after surgery can subject you to complications such as deep vein thrombosis (blood clots) which can cause potentially fatal pulmonary embolisms. The Centers for Disease Control recommends that you get up and move around every few hours to exercise your legs and drink plenty of water.
If you suffer some sort of serious complication, do not expect the foreign plastic surgeon or facility to have liability or malpractice insurance. You may have signed a waiver requiring you to bring a lawsuit in the country where the surgery is performed. This will limit your recourses and your success may depend on the particular country you were in.
If you suffer complications, large or small, your hometown doctor may not want to get involved. Discuss this with your primary doctor before you go. Many international doctors and facilities will stay in close contact with you when you reach home to make recommendations for your care if anything should happen.
An exciting bonus of medical tourism is that you may get to see the local sights, sunbathe on an exotic beach and other tourist activities. While tempting, don't overdo it or you may interfere with your recovery.
Are patients satisfied with their overseas plastic surgery?
As we discussed earlier, complications can arise no matter where your surgery is performed. However, patients who took the time to research and choose the right physician and facility for their surgery are generally as please with the results as they would have been if the surgery was done at home. The obvious differences would be the reduced prices and the enjoyment of an exotic destination.
The overall leading medical tourism countries are India, Thailand and Malaysia. Thailand's renowned Bumrungrad Hospital combines world-class treatment with luxury accommodations and claims to treat more patients every year than any other facility on earth! Brazil has been a well-known destination for plastic surgery for years. Costa Rica has three JCI-accredited hospitals and ranks 36th on WHO's ranking of the world's health systems. Israel, Turkey, Tunisia, Hungary, Malta, Belgium, Cyprus, Spain and South Africa are some of the many other exotic locales for cheap but excellent plastic surgery overseas.
Search for "medical tourism reviews" and similar terms on the internet and you will find a wealth of information from worldwide patients just like you who have undergone plastic surgery abroad. In many cases, overseas plastic surgery patients appreciated the extra aftercare provided which they felt they could not have gotten at home. Take the time to read them but keep in mind that you will hear similar stories, good and bad, from patients who had domestic plastic surgery.
The best way to make sure you have a great surgical outcome, here or abroad, is by learning all you can about the procedure, researching credentials, and having realistic expectations.